so our demos are finished and we're technically "releasing" them tonight at the blacklisted show. the recordings are rough, but that's how a demo should be, or so i hear. the lyrics are included in the package. everyone should try and swing by cave9 tonight and get one.
we're playing with blacklisted, which i am really psyched about for several reasons; playing hardcore shows always sounds like a good idea whenever a band i'm in gets asked to. blacklisted is a good band, in my opinion, doing seemingly inventive things for a scene that is steadily obtuse and/or disappointing normally. it's cool. i like it when a band takes popularity and does something worthwhile, and it seems like that's what they're doing.
also playing is trample (whom i know nothing about), legion (who are awesome), and someone else from kansas? maybe? regardless, you should come. it'll help cave9, make mike parsons happy, and you might get a p.s. eliot demo WHICH features the one and only mary stephens on recorder. just saying.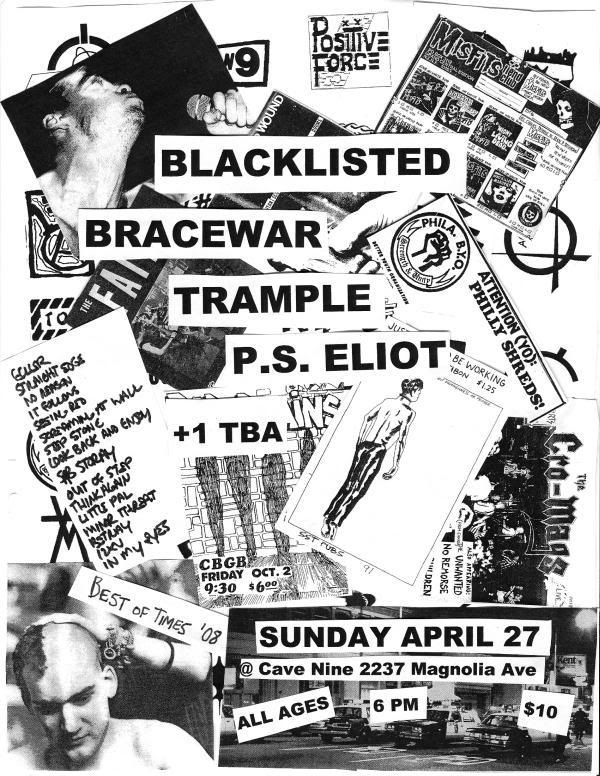 -katie